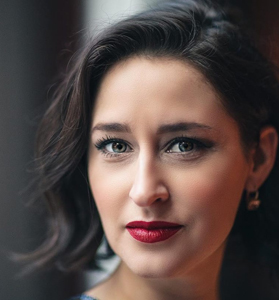 Project Details
Project Description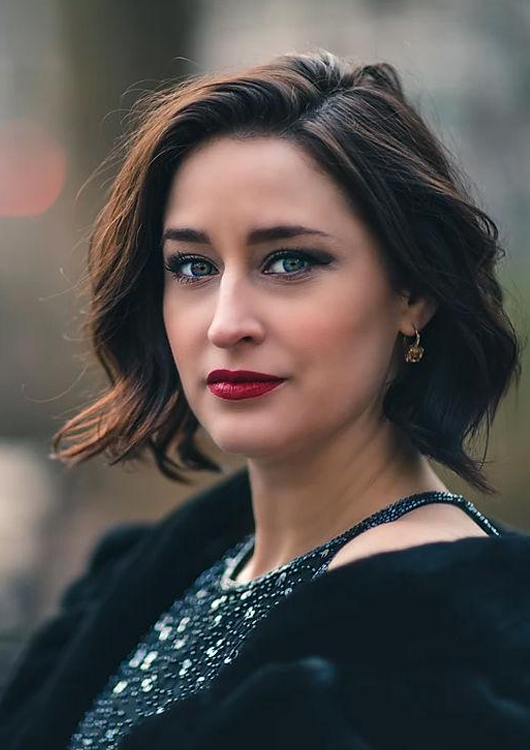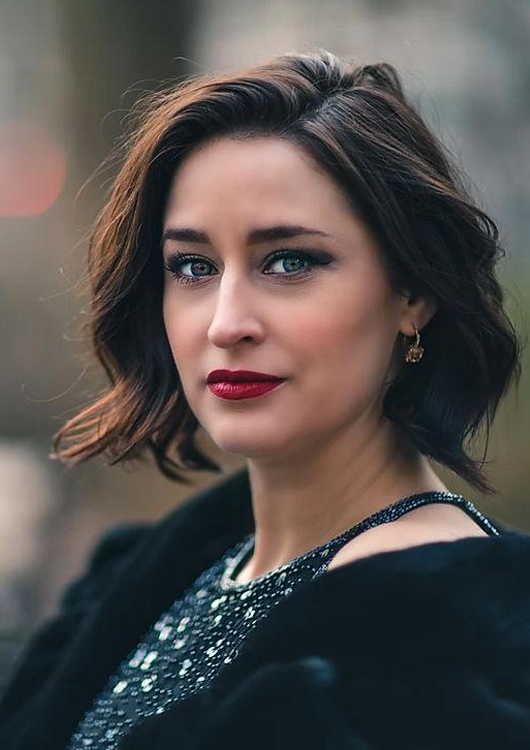 "As the heaven inspired peasant girl, Joan of Arc, Hilary Ginther commanded the stage all the way from her angelic inspiration through triumphs, soul-wrenching romance, crushing tragedy, and divine enlightenment to her ultimate immolation. This tiny but mighty mezzo maid filled Mahalia's huge house with the glory of her prophesy, prayers, spiritual anguish, religious fervor, heroic valor, tender love, and martyrdom…it was a tour de force, a true epiphany"
– rbalthazar@msn.com (The Maid of Orléans, New Orleans Opera)
Hilary Ginther
Mezzo Sporano
Opera Now Magazine in their article, "Written in the Stars" profiled Hilary Ginther in May 2016 as one of ten young American singers intent on taking the opera world by storm, calling attention to her "substantial and richly colored instrument".  This was followed by her Philadelphia Orchestra debut in Bernstein's MASS under the baton of Yannick Nézet-Séguin, which was recorded by Deutsche Grammophon and released in March 2018, in commemoration of the composer's centenary.
Most recent engagements include Olga in Eugene Onegin for Opera Omaha, Rosina in Il Barbiere di Siviglia for Opera on the James, Adalgisa in Norma for Musica Viva Hong Kong, and Beethoven's Ninth Symphony in Santa Fe. Hilary made her debut for Odyssey Opera in Boston as Anne Boleyn in Saint-Saens's Henry VIII for which she garnered critical acclaim. This was followed  by her role debut as Joan of Arc in The Maid of Orléans with New Orleans Opera, and Rosina in Il Barbiere di Siviglia with Fargo Moorhead Opera. She has sung the title role of Bizet's Carmen for Fargo-Moorhead Opera, and made her Fort Worth Opera debut as Judy Sinclair in the world premiere of Rachel Peters' Companionship. Hilary joined MidAmerica Productions on a program of Haydn and Forrest for her Carnegie Hall debut, which was followed by her New York City Opera debut as Lureen in the US premiere of Charles Wuorinen's Brokeback Mountain. For Los Angeles Opera she performed in a double bill of Gordon Getty's operas Usher House and The Canterville Ghost. Future engagements include a debut with Opera Columbus and Central City Opera.
In past seasons, Ms. Ginther displayed the range of her artistry as both Rosina in Rossini's Il barbiere di Siviglia and the imprisoned Vlasta in Mieczysław Weinberg's The Passenger, both with Florida Grand Opera. New York appearances have included performances with the Center for Contemporary Opera in a double bill of Louis Andriessen's Odysseus' Women and Anaïs Nin, the 2017 local premiere of Carlisle Floyd's Prince of Players, in which she created the buffa role of Lady Meresvale, and Sesto in La clemenza di Tito, a role in which Ms. Ginther "made a tremendous impression… a big voice and an actor who could meet the role's demands, doing so with style and dramatic meaning."
Ms. Ginther is a 2019 Olga Forrai Foundation Grant recipient, and a semi-finalist in New Jersey State Opera's 2018 Alfredo Silipigni Vocal Competition.