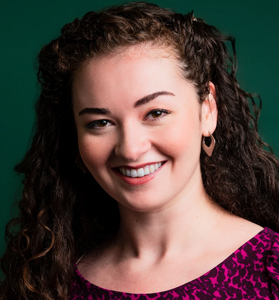 Project Details
Project Description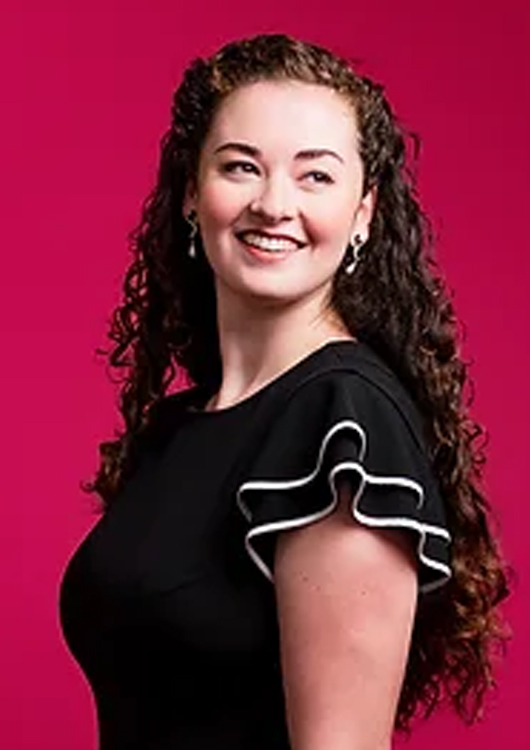 Hannah Shea
Mezzo Soprano
Hannah Shea is a 2023 alumnus of the Cafritz Young Artist Program at Washington National Opera.  Ms. Shea made her Kennedy Center debut as a featured soloist on the 44th Annual Kennedy Center Honors broadcast honoring bass-baritone Justino Díaz. In the 2021-2022 season Ms. Shea made her WNO debut as Mercédès in Carmen and covered Dorabella in Così fan tutte. She returned the following season to sing the Third Maid in Strauss' Elektra, directed by Francesca Zambello. Other recent highlights include appearances with the National Symphony Orchestra as the alto soloist in Mozart's Requiem, the Chattanooga Symphony & Opera as the alto soloist in Handel's Messiah, and a workshop of Jeanine Tesori's new work Grounded with the Metropolitan Opera in partnership with WNO. Ms. Shea finished the 2022-2023 season at the Aspen Music Festival, where she was a Renée Fleming Artist, performing Edith Thibault in Lopez's Bel Canto and the alto soloist in Bach's Magnificat.
An alumna of the HGO Young Artist Vocal Academy, Hannah has since performed in HGO's virtual outreach production of Katie: The Strongest of the Strong by Faye Chiao. At Rice University's Shepherd School of Music, Hannah sang the La tasse chinoise in Ravel's L'enfant et les sortilèges and Nelda in Kamala Sankaram's Taking Up Serpents.
A lover of new music, Ms. Shea premiered Songs of Strength, a song cycle dedicated to her previous voice teacher, mezzo-soprano Mildred Miller. In 2019 the work was commissioned, premiered, and recorded by her alma mater Carnegie Mellon University (CMU), composed by Marilyn Taft Thomas, and features the poetry of Maya Angelou. Previous concert performances include the alto soloist in Prokofiev's Alexander Nevsky (CMU), Handel's Messiah (Bach Choir of Pittsburgh), and as a Street Singer in Bernstein's Mass (Brevard Music Center). Previous operatic roles include the Third Lady in Mozart's Die Zauberflöte, Fidalma in Cimarosa's Il matrimonio segreto, and Prince Orlofsky in J. Strauss' Die Fledermaus, all performed with the CMU School of Music. She covered the title role in Handel's Xerxes for the Pittsburgh Festival Opera.
Ms. Shea was recently named the first prize winner in the Rocky Mountain Region of the Metropolitan Opera Laffont Competition after winning in the Arizona District. In the spring of 2022, she was the first prize winner of the Annapolis Opera Competition. Ms. Shea has been a finalist in other prestigious competitions such as Houston Grand Opera's (HGO) 2021 Eleanor McCollum Competition, Pittsburgh Festival Opera's 2020 Mildred Miller International Voice Competition, and the 2020 Houston Saengerbund Awards.